well its not really a NOTD cos I'll probably have this til next week... but whatever...
spent some girly time with my daughter yesterday. She wanted... count them... four colors on her toes. We can only do toes now cos she's in primary school already. She has made me promise that I'd do her fingers next Saturday and then take the polish off on Sunday. Poor darling.
so here's hers...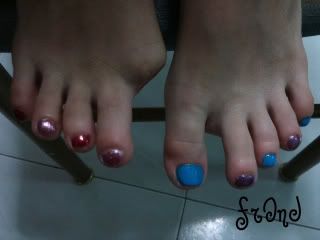 and a closer look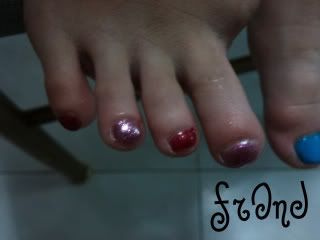 indoors with daylight electric lights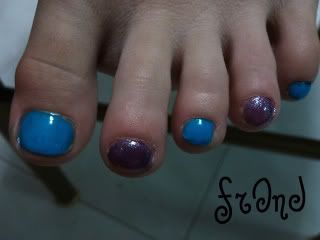 near the window
Colors used were:
China Glaze Grape Juice - purple
Elianto blue
Revlon Blackberry
Unknown brand sparkly pink
and now to my choices...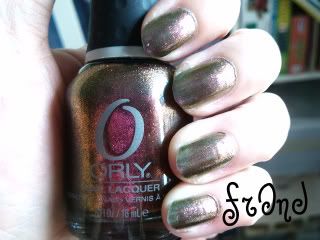 near the window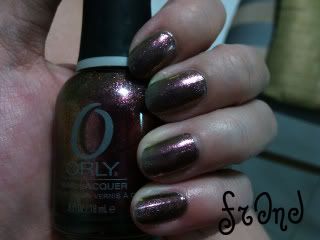 indoors with daylight electric lights
Orly's Space Cadet
When I
first
saw
pictures
of this polish... I just *had* to have it. Its a multichrome (I think that's the term) that flashes green, purple, pink, gold and maroon depending on the angle. Pictures really don't do enough to show you how lovely this color is. One of my favourites!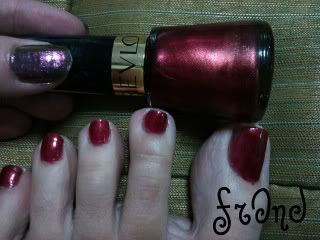 Revlon Blackberry
Now I've used this shade before a long long time ago... and I remember it being distinctly darker... cos I just don't go for such red shades... kinda vampy don't you think? Still it does help to get me into the Chinese New Year (CNY) mood...
headed out tonite to try get something to wear for CNY. I've got a new blouse and a new pair of pants but neither match each other!! *bang head* wish me luck?